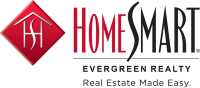 HomeSmart Evergreen Realty has been serving the needs and meeting the expectations of thousands of home buyers, sellers and investors throughout California since 1993. Whether you're a first-time or experienced home buyer, seller or investor, our REALTORS and professional staff understand that the most important attributes of any real estate transaction are your needs, interests and goals!
When it comes to choosing a CA Real Estate Firm, we know you have many choices and your business is always appreciated. Our support and service as a brokerage, coupled with the top technology tools we offer simply cannot be beat.
Our organization is currently composed of a 10,000 Agent Network and our offices are strategically located throughout Southern California. You will find our corporate office located in Irvine, right in the heart of Orange County.
In addition to our high-quality real estate services, we offer real estate escrow services through our in-house company, Escrow Options Group, Inc. As one of the fastest growing brokerages in California, we are uniquely qualified and positioned to offer you maximum value, as your exclusive representative, in a Real Estate transaction. As pace setters in the Industry, many of our Agents hold highly coveted designations obtained through advanced education such as ABR, GRI, CRP and the ePro designation, among others.
Real Estate in California is fast-paced and changing, so you need an organization completely devoted to your personalized home buying and selling objectives. Equipped with the best state of the art technology and cutting-edge tools, our success-driven Agents are ready to exceed all your expectations. We invite you to contact us today and experience for yourself why we are the obvious choice for so many agents.
If interested in what HomeSmart can do for you, just call, text or email me so I can help you with any of your Real Estate Needs.
Thanks,
Bob Dultz SFR:GRI:MRP
DRE# 01902295
949.975.9033
Bob@southerncalifornialivinghomes.com
www.SouthernCaliforniaLivingHomes.com